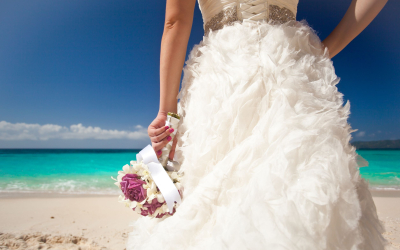 Aesthetic Medicine Treatments for Weddings
A wedding is an important event, whether you are one of the protagonists, the godmother, the mother or simply a guest who wants to look radiant on such an important day.
5 top treatments for your special day.
Smoothes wrinkles on the forehead and between the eyebrows.

We can improve the expression wrinkles that are beginning to be noticed, soften them and look a few years younger in the photos that will remain to be remembered.
Applying botulinum toxin (Botox®) at strategic points on the forehead, between the eyebrows and, if necessary, around the eye.
The treatment is carried out in a single session.


Hydrated your lips.

Soft, juicy and hydrated lips reflect life and joy.
We can perform a hydration and outlining treatment with hyaluronic acid (HA) to give your lips that fresh and youthful look.
We use minimally invasive and painless techniques.


Improves skin quality.

A velvety and radiant skin is key for this day.
We have different medical and cabin treatments to achieve this.
Depending on your skin type, we can choose between Mesotherapy treatment with platelet rich plasma (PRP) and facial vitamins based on hyaluronic acid, facial cleansing and masks with LED light.
For a less invasive flash effect, we can apply micropuncture sessions with vitamins and antioxidants.


Give shine and strength to your hair

The properties of PRP treatments on the scalp are well known, stimulating hair growth, providing strength and shine are among them. We take advantage of its great benefits so that you can wear hair full of life.


Improve your look.
After so many hours of planning, you could look tired. Improving the look for such an important day is essential, it is the first area of ​​attention.
Raising the tail of the eyebrow, improving dark circles and improving the quality of the skin around the eyes can be achieved by combining vitamin treatments, hyaluronic acid and botulinum toxin.
It is very important that, just as you plan a dream day, you plan together with your doctor the treatments to be carried out before the big day.
My recommendation, go to a prior assessment at least 6 months before the date to set a date for your treatments and be able to achieve the desired results, thus avoiding unwanted effects.
The CIME Clinic team of doctors will assist you from day one, giving you the security and confidence you are looking for.
Ask for your informative medical appointment.
https://www.clinica-cime.com/contact
Dr. Claudia Paredes Marcano
Col .: 53285